Tiracol Fort landscape before you reach the heavenly Fort
The landscape just before you reach Tiracol Fort is amazing and you cannot get more of it. You can see the entire Tiracol river meet the sea and the view just takes you to a heavenly feeling. A must watch is Tiracol Fort.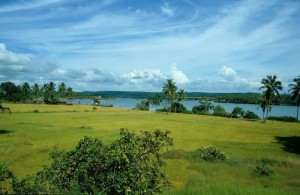 Comments
Tell us what do you think.
There are no comments on this entry.
Trackbacks
Websites mentioned my entry.
There are no trackbacks on this entry